Brazil's systems for transparency/control making progress
06.07.2020
The Brazilian Institute of Environment and Renewable Natural Resources (IBAMA) recently published the Technical Note N° 04/2020 that offers detailed guidance on authorizations and mandatory licenses for the export of timber and timber products. Through this new Technical Note, IBAMA demonstrates environmental control throughout the whole supply chain of timber and timber products.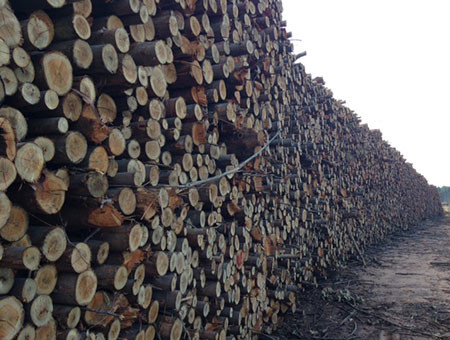 With the purpose of guiding timber companies through the supply chain, the document details the steps to be taken to fully comply with legal requirements, from timber origin to its commercialization and export. The detailed document aims at better traceability of the timber supply chain, which is summarized in four distinct steps that show how the different systems integrate (see figure).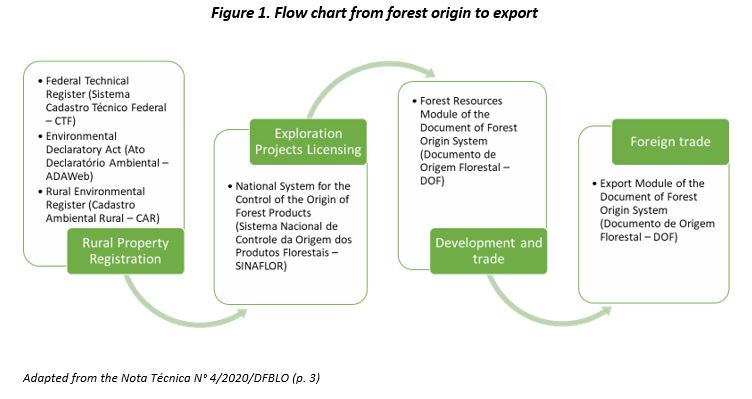 The first step comprises the procedures for rural properties registration. The next step comprises the delimitation and approval of the area to be explored; presentation, analysis and licensing of exploration projects; and the authorization of the court declaration. The following step covers all transactions related to storage, transportation, transformation and final destination in the national territory. Foreign Trade comprises all the displacement between the cargo origin yard and the customs terminal; storage and transportation carried out at the customs terminal; customs clearance and internationalization of cargo with a subsequent export declaration.
The Technical Note has been very well-received by different actors in the timber sector. The president of the Association of Wood Exporting Industries of the State of Pará (AIMEX), said: "Technical Note 04/2020 is very enlightening and educational. It clearly demonstrates monitoring of the entire chain of custody of the wood as well as the control of issuing exportation authorizations. There is nothing like it, in the world".  He recommends the document as "a useful tool for all those who wish to export as well as for everyone who wants to know the licensing process of the forest productive chain".
The control systems for forest products continue to evolve within the framework of the development by IBAMA of its Unique Authorization Platform of Brazil (PAU-Brazil). The systems will be part of a general platform for risk analysis and management for all foreign trade of products related to Brazilian biodiversity before issuing export licenses.
Read the complete Technical Note (in Portuguese).