Vietnam signs Free Trade Agreement with EU, one year after VPA
23.07.2020
Vietnam's National Assembly ratified a free trade agreement with the European Union on Monday 8 June 2020. This will have a significant impact on the development of the timber export industry and provides Vietnam with an incentive to implement its timber legality assurance system.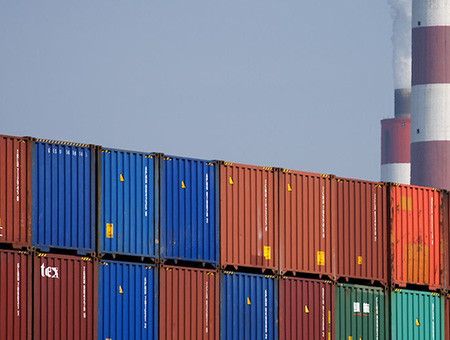 Soon, wood products "Made in Vietnam" will have access to the EU market with preferential tax rates compared with competitor countries. The European Union-Vietnam Free Trade Agreement (EVFTA) is the second FTA between the EU and an ASEAN country, after Singapore, and one of the five largest export markets for Vietnam's wooden furniture. The EU is also one of the main markets supplying raw materials for Vietnam. Main import items include sawn timber, round timber and veneer.
Vietnamese timber products already fall under a Voluntary Partnership Agreement (VPA) on forest law enforcement, forest governance and trade in forest products that became effective as of June 2019. Vietnam was the second country in Asia that signed a VPA with the EU, after Indonesia. The newly ratified FTA requires traceable origin of timber products and sustainable development.
The timber legality assurance system that Vietnam is putting in place, ensures that illegally harvested timber, as well as those businesses trading with it, would not be able anymore to be a part of the supply chains. According to Mr. Nguyen Quoc Tri, Director General of Vietnam Administration of Forestry, Vietnam is making efforts to quickly build and operate this Vietnamese Timber Legality Assurance System (VNTLAS) to ensure that its exports of timber and timber products come from legal sources. Final objective is to issue FLEGT licences for verified legal timber products. Once Vietnam begins FLEGT licensing, it will export to the EU only verified legal timber products accompanied by FLEGT licences.
FLEGT-licensed timber products from Vietnam will be able to enter the EU market without undergoing the due diligence checks required by the EU Timber Regulation. And with FLEGT licensing in place, the competitiveness of Vietnamese wood products will be further enhanced as EU economic operators importing from Vietnam will not have to worry about traceability and legality.
Further reading:
EVTA agreement chapter 13 on Trade and Sustainable Development
More on the VPA with Vietnam.