印度尼西亚撤销存疑的木材出口条例
09.06.2020
In February 2020, the Indonesian Ministry of Trade issued new requirements for Export of Forestry Industry Product. This was seen by many as an effort to weaken the Indonesian Timber Legality Verification System (SVLK) as the new regulation would no longer require V-Legal documentation and as a result, timber producers would no longer have an incentive to keep their SVLK Certificate active. After strong reactions by civil society and environmentalists, on May 11 the same Ministry revoked the regulation, citing a request from the Ministry of Environment, which had not been consulted on the initial move.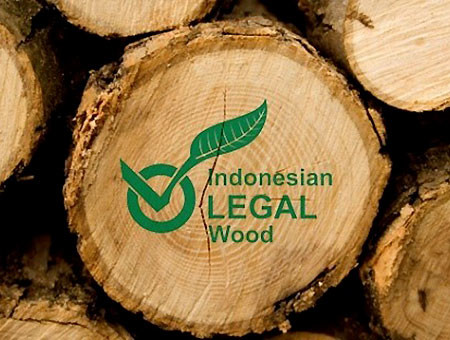 The new Regulation No 15/2020 supposed to take effect from May 27 was in line with the current government administration efforts to simplify procedures and to make Indonesia more attractive and easier for investments. For many years, regulations, permits, and corruption were seen as barriers to foreign investments in the country. Removing complicated regulations that hinder investment was also part of the President's promise during the latest election.
Reactions by civil society organizations and sustainability community in Indonesia, however, stressed that the new policy did not consider the long process of how SVLK was developed in the past (this regulation replaced the Ministry of Trade Regulation No. 84/2016). Lack of proper governance in the forestry sector has long time been considered as the reason why foreign consumers consider timber products in Indonesia to be of high risk in terms of legality. Through SVLK, timber markets such as Australia (with its Illegal Logging Prohibition Act) and the European Union (through the EUTR and FLEGT) accepts imports of Indonesian timber product to their region.
A petition demanding the regulation to be revoked was initiated and released by Dr. I.B. Putera Parthama, former Director General for Sustainable Production Forest Management of the MoEF. During his service, he was actively involved in finalizing the FLEGT VPA with the EU. The petition received more than 1,000 supports in its first three days of release.
By the 11th of May 2020, the Ministry issued a follow up regulation (Ministry of Trade Regulation No 45/2020) revoking the problematic regulation and re-instating the requirement for V-Legal documentation as part of administrative prerequisite in timber product export. This reinstatement can be seen as evidence that the government is not closed towards constructive criticism on change of regulations., In the Indonesian timber sector, the SVLK is not seen as a permit hindering timber trade, and as such deregulation would not be beneficial Dr. Parthama added.
For more information see: https://news.mongabay.com/2020/05/indonesia-svlk-legal-timber-license-eu-vlegal-export/